MHT Technology's facilities in Melsonby, North Yorkshire have been refurbished by the company. The old conference room was a little used space, that staff felt was cold, uninspiring and a bit scruffy. 
MHT approached JT Interiors for their help in refitting the room, to update the conference facilities and create a breakout area which can also be used as an informal video conference suite.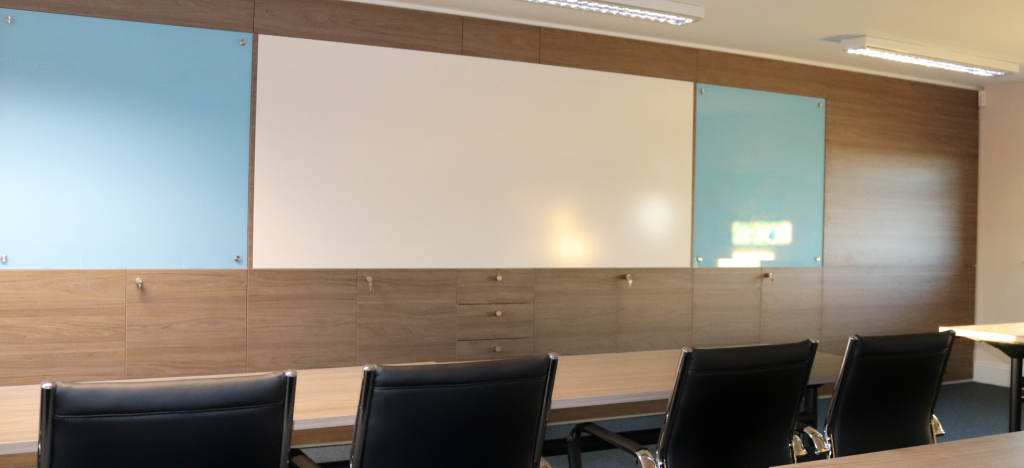 The new soft seating area is divided from the rest of the meeting room by some cube shelving units. The shelves are built on some low storage cupboards and act as both a dividing wall to distinguish the area and a background for video conferences.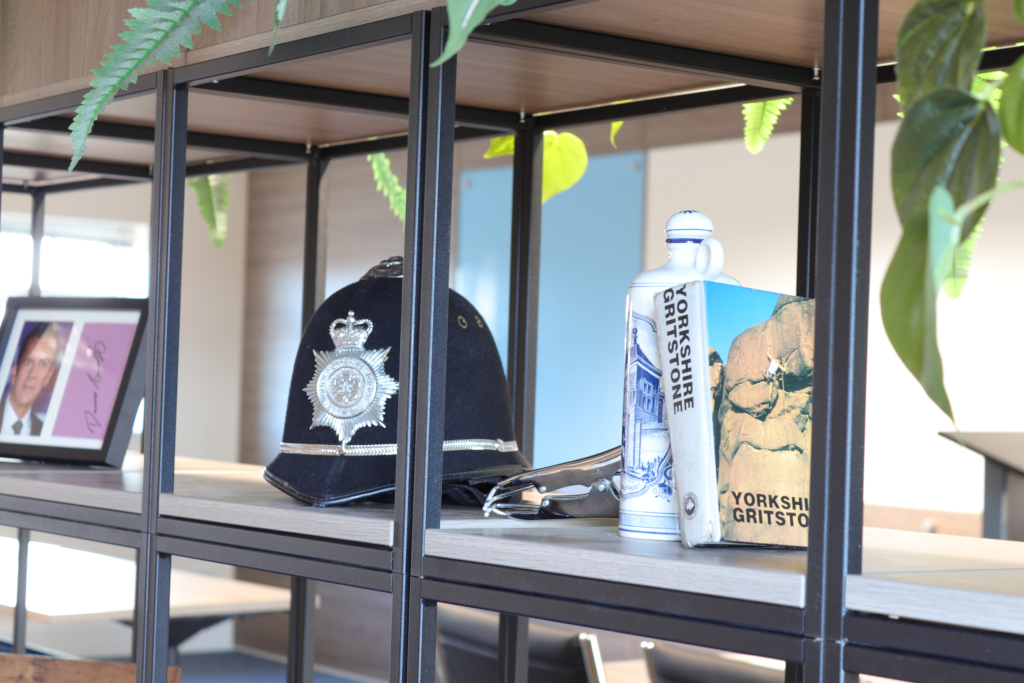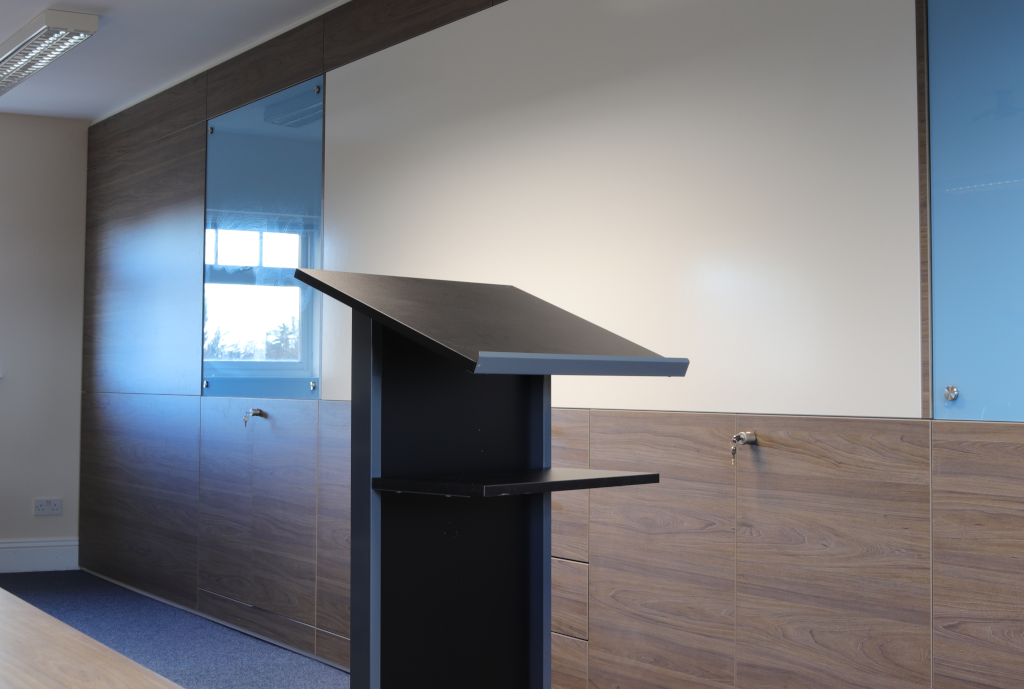 The meeting area was improved by including built in storage to solve the general untidiness aspect of the old room. The theatre wall also adds warmth to the feel of the room with its use of natural wood tones and the contrasting coloured glass panels inject energy while doubling as white boards.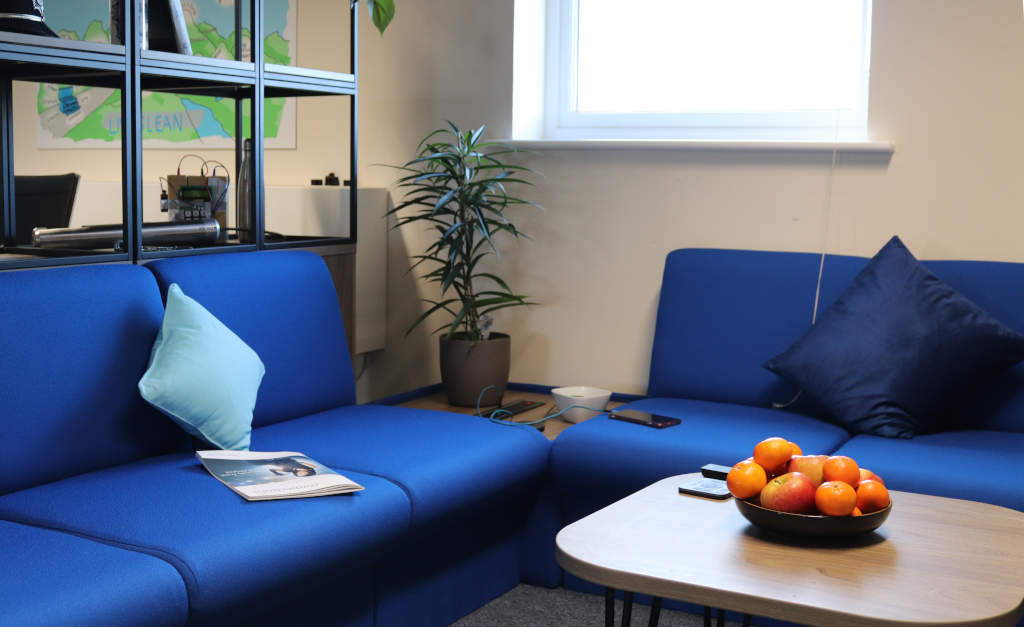 COVID-19 has turned many peoples' homes into impromptu television studios; everyone is much more conscious of how backgrounds are used to express aspects of the life and interests of each of us.
#showusyourshelves
is a showcase of the efforts that is being put into this, of course if it looks too much like you have put effort into it: you have failed!
The MHT background shelves will celebrate the brilliant, curious, varied individuals that contribute to the continued success of the company.
Visit us on social networks