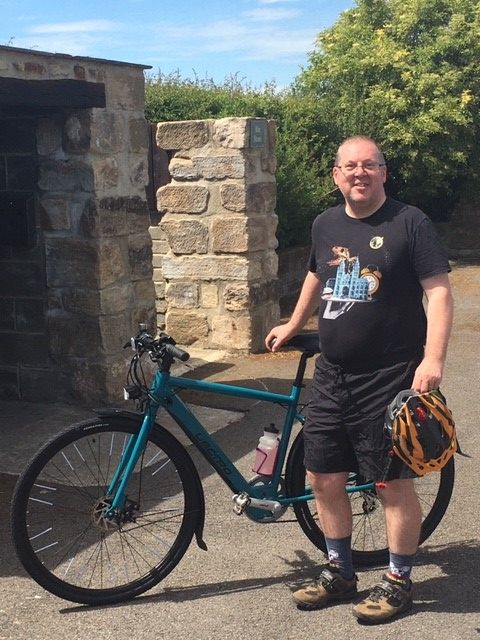 Chris Clay – Testing Engineer 
MHT Technology recently joined in on the Cycle To Work Scheme. The cycle to work scheme allows employees to benefit from a new bike at a discounted rate. We hope that the scheme increases the wellbeing of staff and get some of the office members fitter. With the risks from COVD-19 and advice from the government to avoid using public transport if possible we are pleased to support this scheme.
We had our first employee benefit from the Cycle to work scheme last week. Chris from the testing department zoomed into the office from Richmond to our office in Melsonby (8 miles there and back) on his new e-bike, let's hope the June weather comes back for him.
With beautiful countryside near our office, we hope the more staff members take part in the cycle to work scheme in years to come.